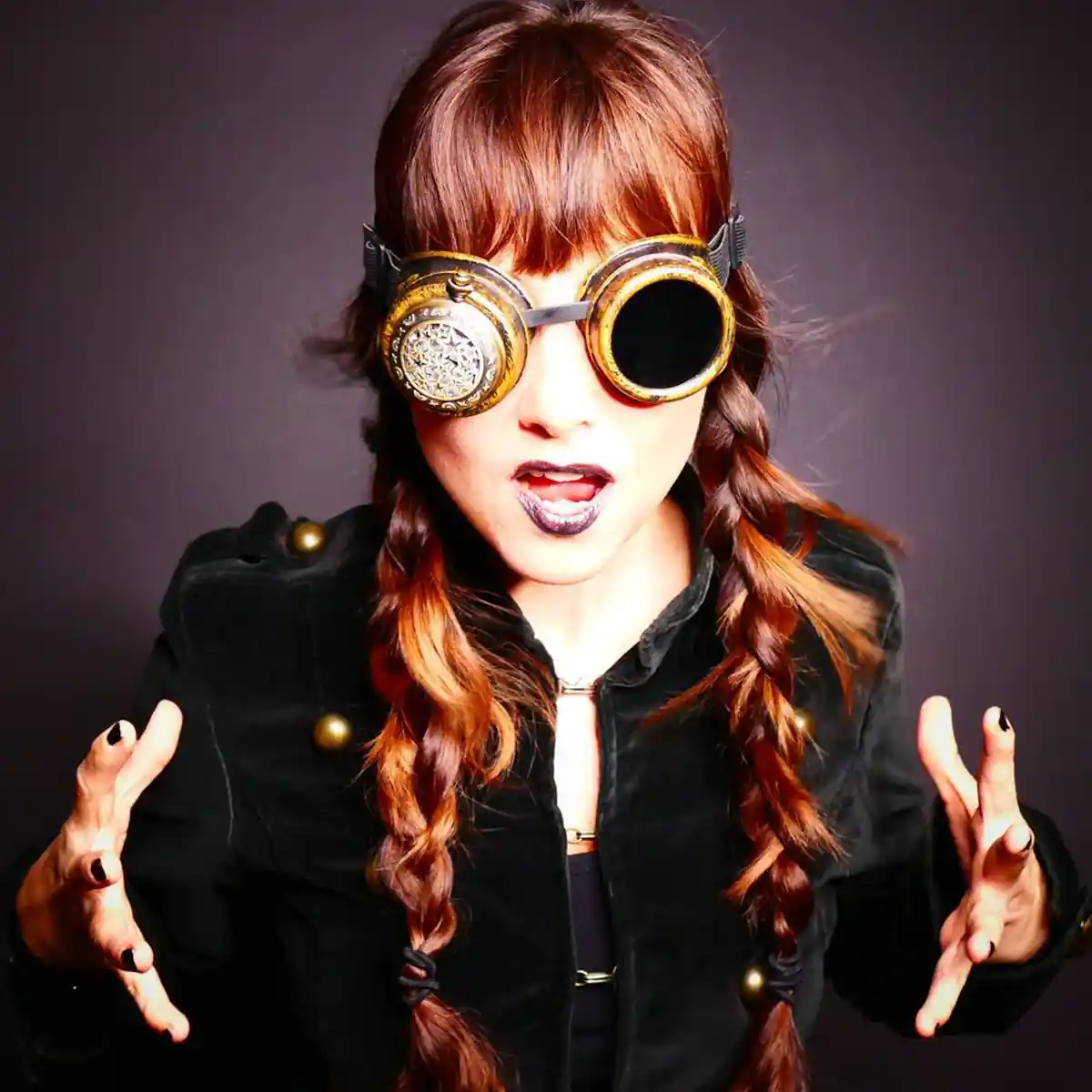 Daniela Haverbeck : Biography, Techno Music and More
Biography: Every Hard Techno lover who was part of the birth and golden years of Schranz, knows who Daniela Haverbeck is. Dj since 2001, playing at underground parties, in Chile, she became one of the most recognized Hard Techno artists in Latin America, spreading the music all over the latin countries. In 2005, she would become one of the few latin american Djs playing in Europe and in 2006 she released her first vinyl. From then on, she has been releasing Techno, Hard Techno and Industrial Hardcore under different alias (No.Dolls!, Dj Rapunzel, Maria Savage, Smurfina and Herrin und Sklave) on labels like Naked Lunch, Mastertraxx, Mad Made, Cause Records, Mental Torments, Mokum Records, Industrial Strength, Cannabis Records or here in Stir Consciences Records to name some of them. Since 2010, she is based in Amsterdam. Her Dj sets are dynamic and energetic, ranging from Techno to Industrial, Hardcore… Versatilty is her imprint!
Experience the Techno Music sound of Daniela Haverbeck on Stir Consciences Records
Discover the unique sounds of Daniela Haverbeck, a talented techno artist on Stir Consciences Records. Our roster of talented artists includes Daniela Haverbeck and many more. Explore Daniela Haverbeck's discography and upcoming releases on SCR, and find them on popular music stores and streaming services such as Bandcamp, Beatport, Juno, iTunes, Spotify, Amazon Music, YouTube Music, and Deezer among others. Stay on top of the newest releases from our artists by visiting our website and subscribing to our newsletter. As a DJ, stay ahead of the game with the Techno sounds from Daniela Haverbeck tracks and remixes. Find exclusive DJ-friendly versions, stems, and loops on leading music stores and streaming services.
Get Daniela Haverbeck's Music on Top Techno Music Stores and Streaming Services
Listen to Daniela Haverbeck SCR Techno releases on Bandcamp, Beatport, Juno, iTunes, Spotify, Amazon Music, YouTube Music and Deezer:
WANT TO KEEP UP WITH DANIELA HAVERBECK?

Don't forget to share Daniela Haverbeck page with your friends and fellow Techno Music fans!