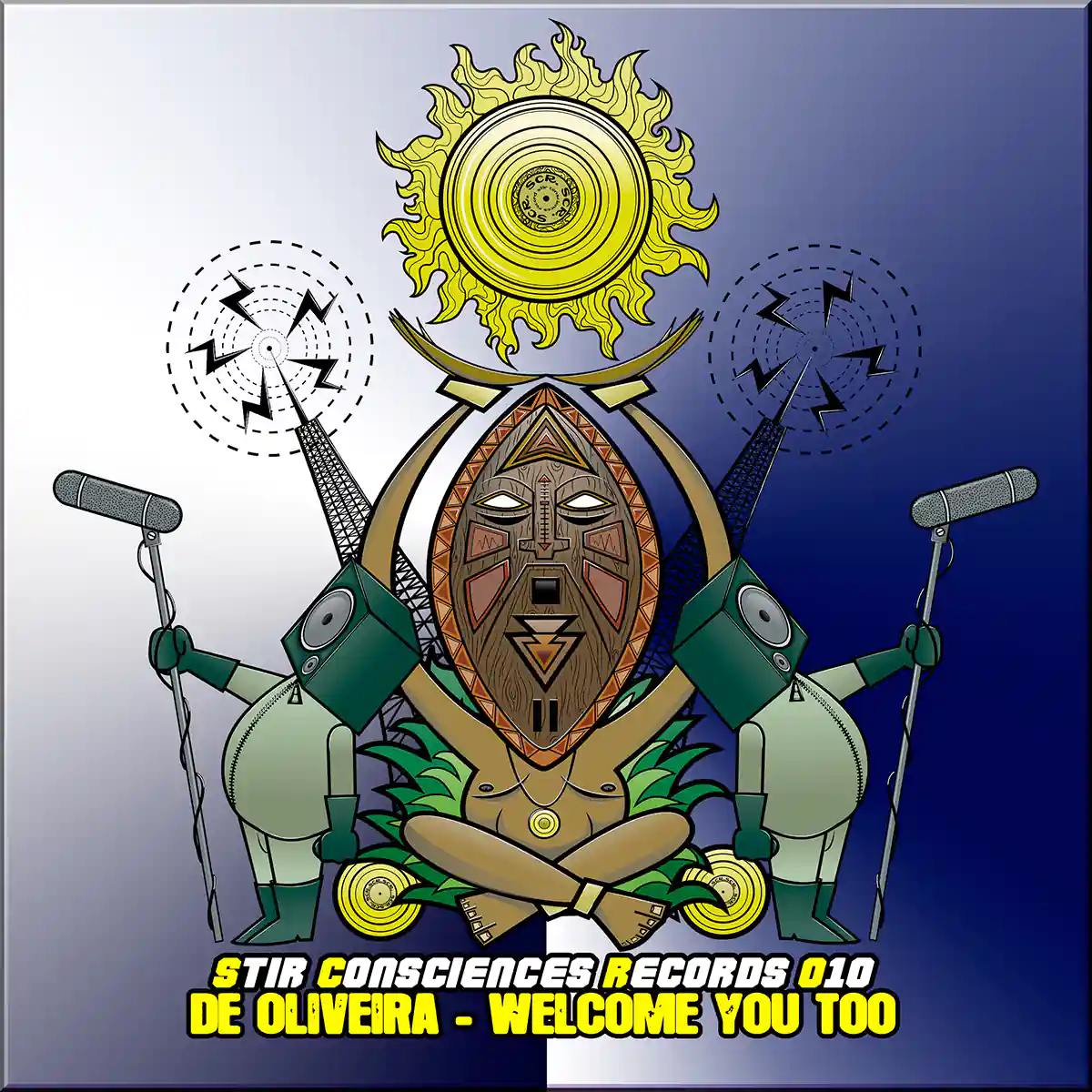 De Oliveira - Welcome You Too - SCR010
Feat. «Andreas-Tek, Daniela Haverbeck, Dave Elyzium, Ganez, Luke Creed, Tachini and The Event 7»
Spanish Techno artist De Oliveira presents a diverse collection of tracks on the special release of Stir Consciences Records 010. The album features the hit track «Welcome You Too,» a Hypnotic Techno piece with a powerful bassline, as well as other tracks from the SCR005 release such as «A Year Together,» «First Steps,» and «Welcome.» The release also includes remixes from renowned Techno artists such as Andreas-Tek, Daniela Haverbeck, Dave Elyzium, Ganez, Luke Creed, Tachini, and The Event 7. These tracks and remixes showcase various Techno genres including Minimal Techno, Deep Techno, Detroit Techno, Electro Techno, Hardgroove Techno, Dark Techno, and Hard Techno. This open format release is a must-have for any Techno Music fan.»
Stir Consciences Records 010
Current Video:
De Oliveira – Welcome You Too (Original Mix)
This release has been supported by some of the best artists in Techno like:l1 Ambivalent, DJ Bold, Steve Pain, Veztax, Luke Creed, Patrick DSP, 3Phazegenerator, Datamatrix, Mike Humphries, Robert Grand, Darkmode, Vegim, Israel Toledo, DKult, Yari Greco, Andreas-Tek, aka Carl, Du'Art, Matt K, The Event 7, Raftek, DJ Pepo, Diego Herrero, Thomas Will, H.Paul, Steel Grooves or Wyndell Long amoung others.
Get it now on top Techno Music stores and streaming services
SCR010 gets featured on Beatport:
WANT TO KEEP UP WITH DE OLIVEIRA?

Don't forget to share the EP with your friends and fellow Techno Music fans!