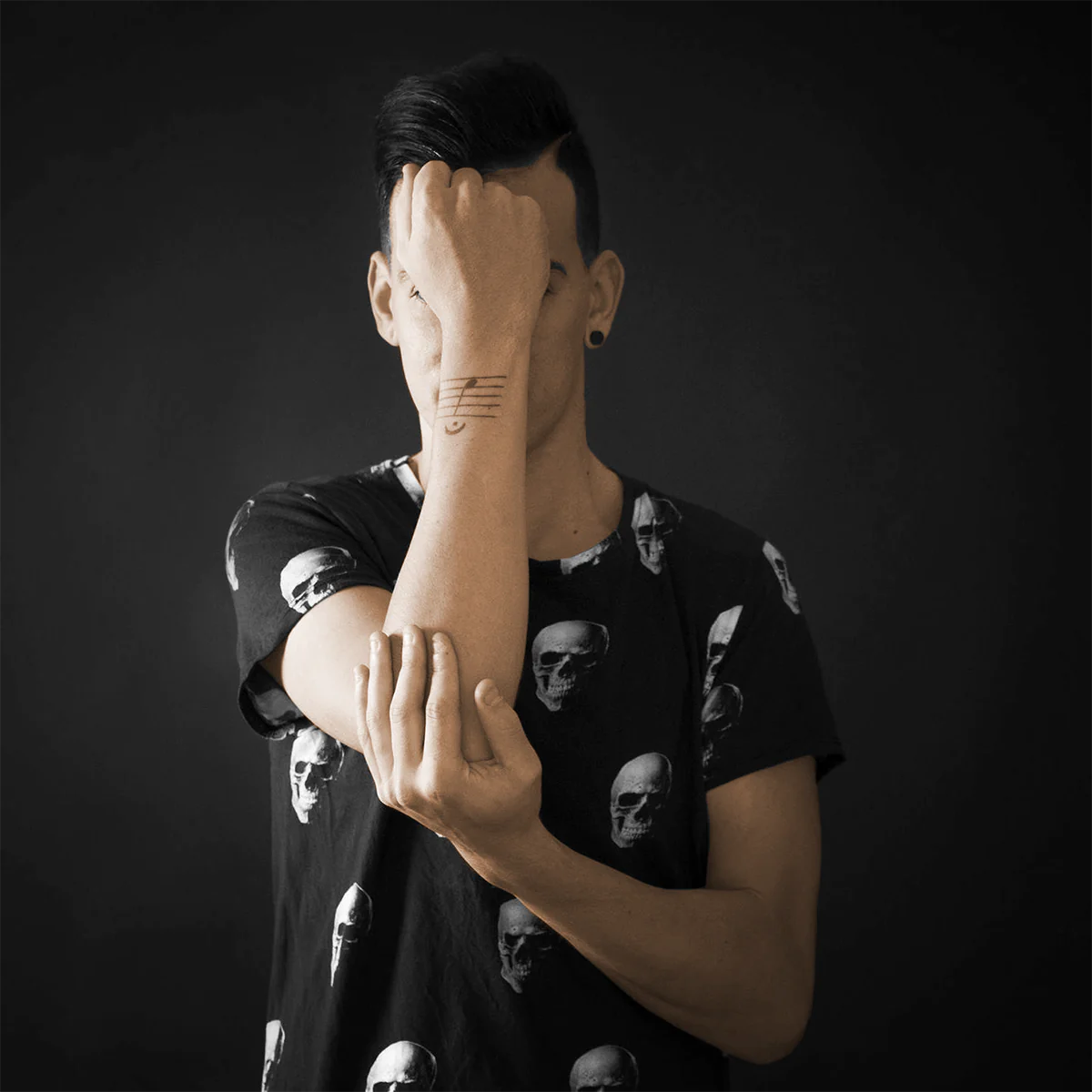 H. Paul : Biography, Techno Music and More
Biography: He began his investiture in the world of music influenced from a very early age age. When he was only eight years old, he began to take his first steps towards music, the guitar It was the first instrument to pass through his hands. At the beginning of 2006, music began to be part of his life. It was when he decided to change the guitar for the turntables and another musical style, capturing their virtues and musical influences. His musical influences come from artists like: Aphex Twin, Front 242, Nitzer Ebb, The Prodigy, The Chemical Brothers, among others. In his 15-year career to date, he has experienced a wide variety of musical styles, becoming a very versatile DJ, with an intact technique and dynamic in their sets, with dark tendencies and forceful within techno.
His performances have toured much of the peninsula as: Sala La Riviera, Sala Status, La Encendida, The Bunker, New Garden, Sala Chacal, Beat Street Festival, Time Techno Festival, Miniclub, KGB, Havana Club, Cosmos Hall, Holatechno Festival, Tunk Hall, Agora Club, Club Gordo, Veto Social Club, Jimmy Jazz, Spook, among many others.
He has performed with great artists such as: Ben Sims, Cristian Varela, Dj Rush, Marco Bailey, Maral Salmassi, Marco Carola, Mark Broom, Reeko, Oscar Mulero, Paco Osuna, Richie Hawtin, Tadeo and UVB among many others.
In 2012, he became interested in the field of music production, training and delving into this new facet and combining the work of DJ and producer. The idea and its creations consist of a style based on industrial and dark nuances, always trying to find a pure style, innovating and evolving his sound day a day.
In 2015 their samples of quality have been seen in record labels emerging. He edits his first album called »Signs and dates» with which he had a great worldwide recognition thanks to the support it received from the best artists of the electronic scene. It has more than 150 tracks released in digital and vinyl format, on labels such as Lunar Limited, Subspecies, TMM Records, Induxtriall Records, Naked Lunch, Illegal Alien, Dead Cert, SUB tl, Wunderblock, Tripalium, Elektrax & Labrynt or here on Stir Consciences Records among many others. It is worth highlighting his first vinyl released on the Spanish label »Subspecies» on which he edited together with the well-known and great Japanese artist ''Tomohiko Sagae'' making a track together called ''Different Species'' His second vinyl job was on the Finland-based label »Black.» remixing label manager A. Williams. His third vinyl album was released in 2020 on the Devotion label owned by the well-known artists »Lucas Freire & Fernanda Martins» that also has a remix On your part.
He is known in the world of producing, editing, remixing and remixing for great artists like Cristian Varela, Frank Kvitta, Ian Axide, Oleka, Post Scriptum, Ritzi Lee and many others. His music can be found on charts and track lists of artists such as: Amelie Lens, Ben Sims, Cristian Varela, Chris Liebing, Dave Clarke, DVS1, Marcel Dettmann, Sleeparchive, Juho Kusti, Chris Liebing, Richie Hawtin & Perc among many others. It should be noted that The Chemical Brothers selected their track »Origen» for the well-known radio station «BBC«
Manager of the well-known label Induxtriall Records, which has been running since 2011, which has more than 80 references, in which we can find artists of great national and international prestige.
Experience the Techno Music sound of H. Paul on Stir Consciences Records
Discover the unique sounds of H. Paul, a talented techno artist on Stir Consciences Records. Our roster of talented artists includes H. Paul and many more. Explore H. Paul's discography and upcoming releases on SCR, and find them on popular music stores and streaming services such as Bandcamp, Beatport, Juno, iTunes, Spotify, Amazon Music, YouTube Music, and Deezer among others. Stay on top of the newest releases from our artists by visiting our website and subscribing to our newsletter. As a DJ, stay ahead of the game with the Techno sounds from H. Paul tracks and remixes. Find exclusive DJ-friendly versions, stems, and loops on leading music stores and streaming services.
Get H. Paul's Music on Top Techno Music Stores and Streaming Services
Listen to H. Paul SCR Techno releases on Bandcamp, Beatport, Juno, iTunes, Spotify, Amazon Music, YouTube Music and Deezer:
WANT TO KEEP UP WITH H. PAUL?

Don't forget to share H. Paul page with your friends and fellow Techno Music fans!