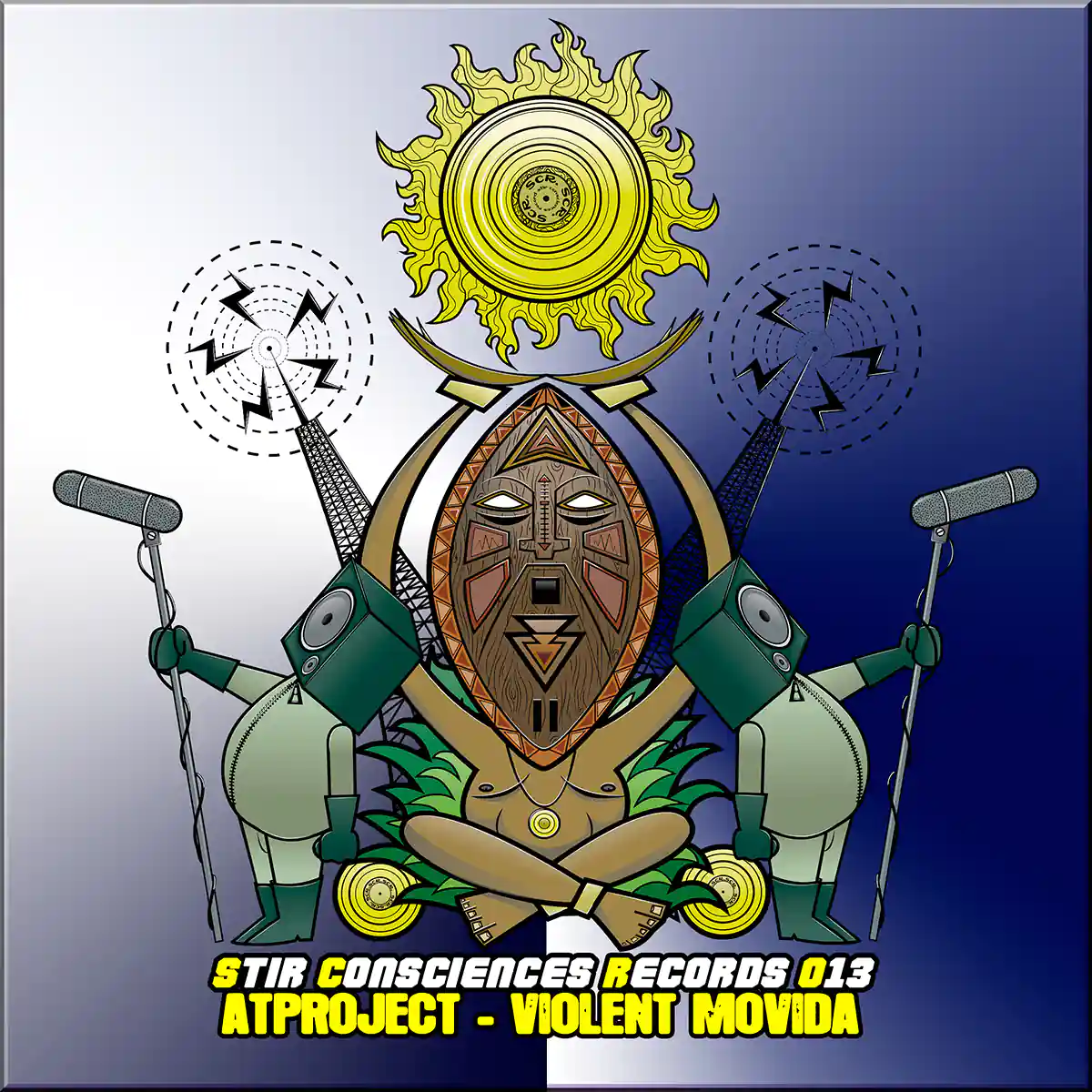 ATProject - Violent Movida - SCR013
Feat. «The Event 7, Mariano de Vita and Lasawers»
Italian Techno duo ATProject consisting of artists Raftek and Giulio Cini. presents a powerfull Techno Music EP on this Stir Consciences Records 014.  This release, titled «Violent Movida» features four tracks. The EP opens with the title track «Violent Movida» featuring Mariano de Vita, is a Hypnotic Hard Techno track, strong and immersive, its sneaky snare and chained melodies, don't let him stop flowing. The second track «Any Given Monday» has an essence of old school Hard Techno, Hardgroove Techno, but with a more modern and clean sound. To finish two remixes of the track «Any Given Monday». The first one remix is a trip Detroit Techno done by The Event 7 and the second remix is Progressive Techno done by Lasawers. ATProject and their collaborators offer a perfect combination of different styles and flavors of Techno Music that will make the crowd dance and enjoy on dancefloors.
Stir Consciences Records 013
Current Video:
ATProject and Mariano De Vita – Violent Movida (Original Mix)
This release has been supported by some of the best artists in Techno like: Darkmode, Datamatrix, Deh-Noizer, Mika, DJ Link, Andreas Florin, Patrick DSP, Beton Podcast, Filipe Barbosa or Daz Furey amoung others..
Get it now on top Techno Music stores and streaming services
WANT TO KEEP UP WITH ATPROJECT?

Don't forget to share the EP with your friends and fellow Techno Music fans!